Are you designing a brand new kitchen or are you considering a kitchen remodel? Do you need new appliances, and wonder which cooktop to buy? It's not surprising because cooktops form the heart of your kitchen.
They come in so many types, with their individual advantages and features. Here's a compilation of everything you need to know about a cooktop. Just read on and find our answer to your question: what is a cooktop?
Cooktop vs. Range
We first thought of clearing this doubt because many people get confused between the two.
Both cooktops and ranges come in various styles, sizes, and features, save space and don't feature an oven. However, they also have quite a few differences, the biggest being control features and differences in the method of installation.
Here are the main features of both of them, which also explain their differences.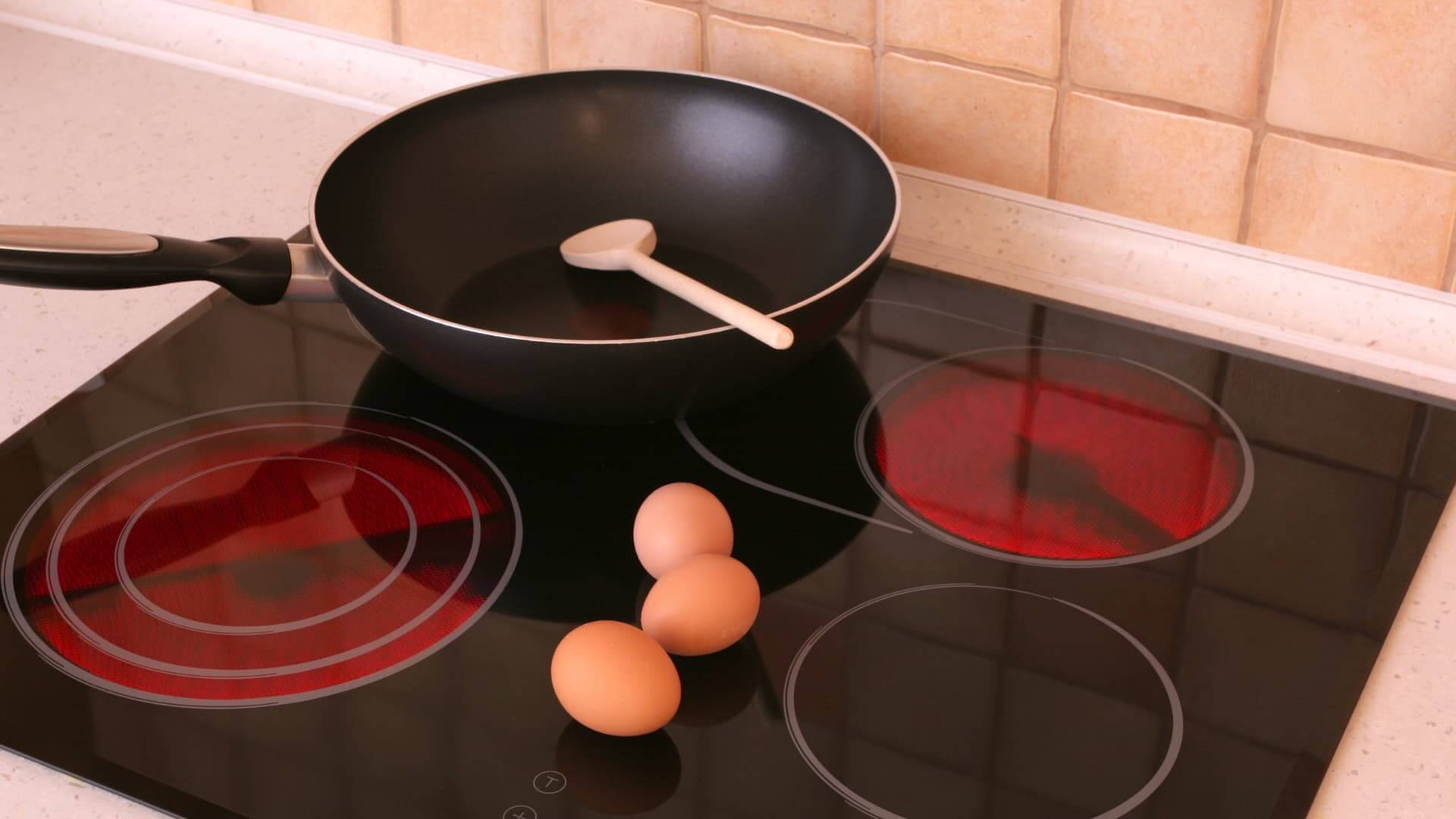 Features Of Cooktops
Are available in gas, electric, or induction cooking methods.
Need a specific counter cutout that surrounds all four sides for installation.
The entire unit lies on top of a counter.
They mostly come in 30" or 36" width.
Burner controls on top of the appliance make it difficult for children to reach.
It takes up less kitchen space.
Easier to clean.
Features Of Ranges
Powered by gas or electric.
Installed with counter surround on three sides (rear and sides) and cabinet below.
Burner controls on the front, handy while cooking on multiple burners but a safety concern with kids around.
High-output burners.
Mostly available in 30", 36" or 48" widths.
May include a griddle or grill.
Require a backsplash for protection because it reaches back to your wall.
In short, cooktops are smaller in size, safe if you have small kids around and if space, efficiency, and simplicity is what you want. Ranges need more space but are a better choice for those who do lots of cooking. But ranges need care when children are around.
What Is A Cooktop: Important Features

Now that you know about the differences between cooktops and ranges, here are the important cooktop features to know.
Size
Always take measurements before buying your cooktop to ensure a proper fit. You need to consider two sets of measurements while replacing cooktops: the cutout and overall dimensions.
Overall dimensions are larger than cutout dimensions and refer to the countertop cutout for installation.
While cooktops have been designed in various widths over the past few decades, they have been limited to 30" or 36" width recently. Its depths vary from 19" to 22", perfect for installing in a standard 24" deep counter.
Fuel Type
There is no best fuel type cooktop because each has its advantages and disadvantages. It's better to select based on your unique cooking style or the fuel type you have to work with because it is already installed in your kitchen.
Gas 
Professional and aspiring chefs prefer gas because of the better control on burner output. Besides, most gas cooktops have electronic ignition to instantly turn the burner on and off.
Their power burners reach high temperatures for rapid boiling, while simmer burners are ideal for low-temperature cooking like sauce preparation.
Electric 
Electric cooktops were once considered to be inferior to gas but it is a misconception. They run at 220 volts, enough to reach the same high temperatures as gas countertops. Some models also have electric simmer burners to maintain low temperatures.
They need time to heat up and cannot quickly go from high to low heat. Electric cooktops have ceramic glass surfaces that are easy to clean, maintain and retain their appearance longer than other cooking surfaces.
Induction 
Induction is the ultimate in electric cooking with burners that act as high-frequency magnets. That's why you need to use induction cookware with a ferrous iron element that reacts with the magnetic field generated by the induction element.
It thus transfers heat and energy into the cooking vessel. It's an indirect safety feature because children won't burn their hands if placed on an active induction burner.
Induction cooktops yield the quickest heat-up time for the best cooking performance. They offer the same instant-on/instant-off convenience of gas burners, quickly go from high to low heat and vice versa and have various burner heat controls.
Besides, cleaning is a cinch because induction heat only reacts with ferrous iron. So any spilled food isn't baked into the surface like in electric and traditional gas cooktops.
Color And Design Options
Cooktops are divided into framed or unframed, based on whether it has a stainless steel rim or not. They are mainly available in black, white, or stainless steel, while those with ceramic surfaces come in black, white, bisque, or true white.
New And Unique Features
More burners 
Bigger 36" cooktops have more burners, typically 5 or 6 burners or four burners, and a warming zone.
High output burners
Most gas cooktops have burners reaching up to 14,000 BTUs and power burners reaching as high as 18,000 BTUs. Cooktops with specialty wok burners can reach heat as high as 30,000 BTUs.
Simmer burners
Simmer burners in gas cooktops reach as low as 140°F degrees, perfect for preparing sauces, chocolates, and delicate items. While achieving this is difficult in electric cooktops, thermostats ensure smooth and low temperatures.
Electronic touch controls
Digital touch control provides for more precise burner management. The absence of knobs makes cleaning the cooking surface easier and gives the kitchen a seamless and integrated appearance.
Illuminated knobs
Cooktops with control knobs that light up if activated give an aesthetic touch and also indicate that the burner is on.
Flame-sensing re-ignition
Cooktops with this feature automatically re-ignite the burner if a draft of wind extinguishes a low gas flame. It prevents natural gas from leaking if the gas flame is accidentally extinguished.
Expandable burner
Electric cooktops have expandable burners with 6", 9", or 12" round elements to accommodate various sized pots in the same burner area.
Dual burner
Cooktops with dual burners comprise inner and outer burner rings that accommodate various sized utensils.
Bridge burner
Electric cooktops with interconnected bridge burners create an evenly heated cooking surface. It's convenient while cooking in griddles or oblong dishes.
Warming zone
The low output burner in gas cooktops and low watt burner element in electric cooktops have a warm zone to keep food warm.
Continuous grates
Continuous, interlocking grates in gas countertops let you conveniently transfer pots and pans from one burner to another. It also gives the cooktop a more integrated appearance.
Hopefully, this article has been of help to answer your question: what is a cooktop? Now you can make a well choses addition to your kitchen remodeling or designing project!