If you are looking for non-stick pans, Calphalon cookware is one of the many names that may crop to mind. The #1 hard-anodized aluminum cookware brand in America is obviously our top choice on many occasions too.
We especially chose it because home chefs have been using their non-stick pans for generations.
But where is Calphalon made you may wonder? Calphalon was always known to manufacture their products in their main factory in Toledo, Ohio, in the United States of America. However, we thought we had better find out how true that stands.
While researching, we found that most labels showed they were made in the USA. However, some were also made in China.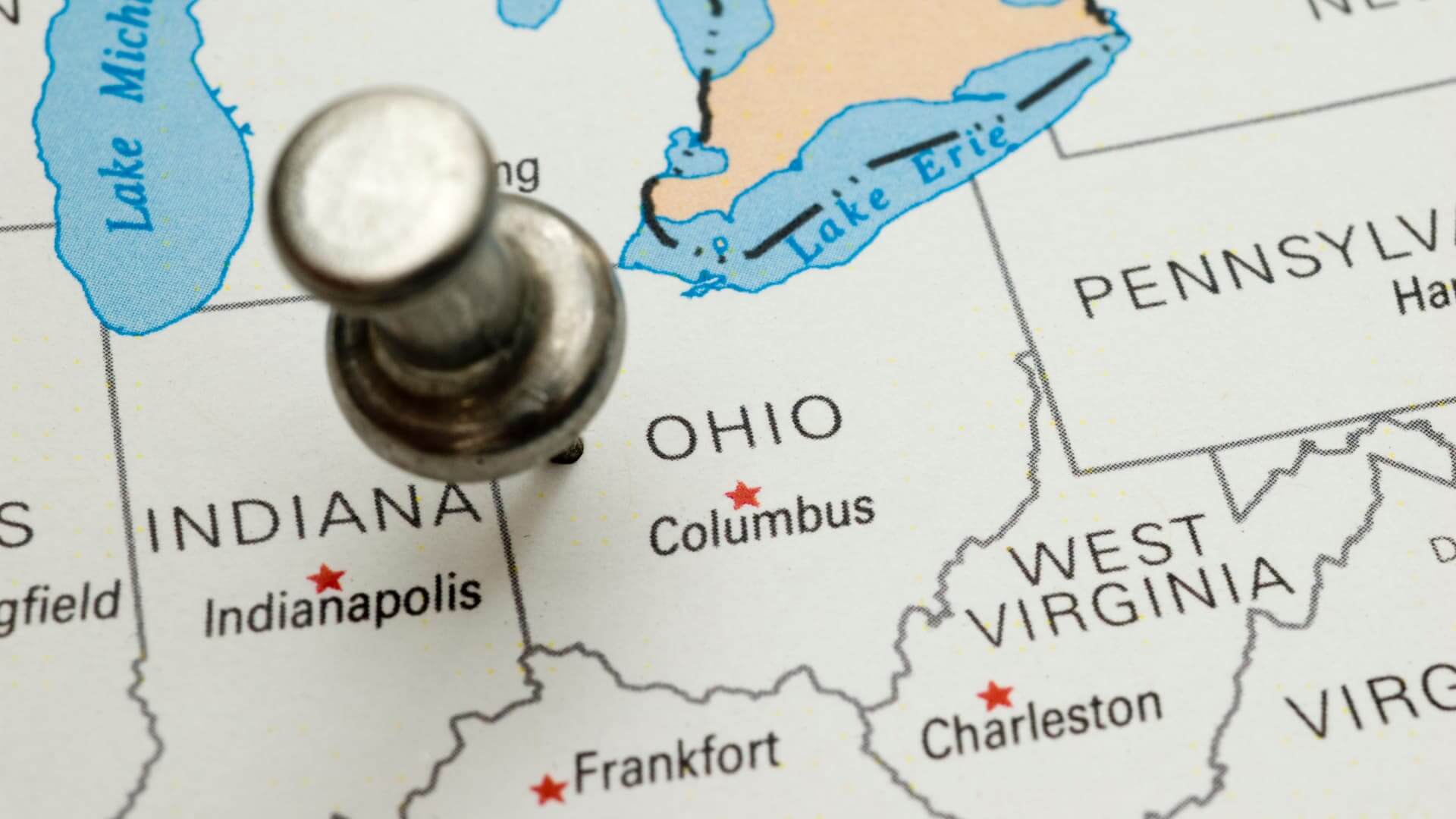 So, Where is Calphalon Made?
While Calphalon manufactures most cookware in the United States, we found out that they had shifted some manufacturing to China. And that they had also started sourcing most of their raw materials from Asian countries and Germany.
This is actually quite common with many home goods and cookware brands these days. They shift their production to other countries where labor and materials are much cheaper.
While it's difficult to determine which specific models are still made in the USA, most of their premier stainless steel cookware sets are. And the Calphalon unison non-stick has always been made and built-in Toledo, even today.
About Calphalon Cookware
Calphalon has four major lines; the Calphalon One, Contemporary, Everyday, and the lesser-known Calphalon Essentials. There are at present four resources for buying your Calphalon cookware in the USA.
Two are located in Texas, one in Massachusetts, and another in Gilroy, California. You can also buy Calphalon cookware online.
History of Calphalon Cookware
Calphalon is a part of the huge consumer goods conglomerate Newell Brands and is more than 50 years old. The company started operations in 1963 in Perrysburg, Ohio, as the Commercial Aluminum Cookware Company.
Ronald Kasperzak founded the company after buying a small metal spinning firm. It was five years later, in 1968, that the company became the first company to start the electrochemical process of treating raw aluminum. They became the first company to produce a new line of durable, restaurant-grade, hard-anodized pots and pans we now know as Calphalon.
The company ventured into retail in 1976 to let homemakers and aspirant chefs buy and use the same cookware only pro chefs once had access to.
There was no turning back after that.
Calphalon added a new non-stick line of cookware, the Cookware Unison, in 1992. This was in addition to their stainless bakeware, cookware, and cutlery to make a complete kitchenware collection. Their collection also included a set of cookware covers like hard anodizing and painted cast iron.
Newell eventually purchased the company in 1998 to join popular brands like Sharpie and Levolor.
Newell merged with Rubbermaid in 1999, leading to the formation of Newell Rubbermaid. Calphalon now produces not only pots and pans but also bakeware and cutlery.
Advantages of Using Calphalon Cookware
Here are some benefits to using Calphalon cookware:
Durability
Calphalon cookware has an aluminum core hardened by chemical and electric pulses. Thanks to this construction, the cookware is durable and resistant to corrosion, abrasion, and scratches.
Superior heat induction
Calphalon offers superior heat induction through fast and even heating to provide more uniform cooking like professional cooks.
Non-stick coating
Calphalon non-stick ware uses a PTFE (Polytetrafluoroethylene) coating that is wear-resistant and helps enhance heat transfer. The non-stick coating layers increase the cookware's durability and quality. While they don't use the Teflon name for their coating, the non-stick coating in Calphalon cookware is similar to Teflon.
Better looks
We like that Calphalon cookware has a gleaming surface when compared to other aluminum cookware. It's also discoloration resistant, which is why it stands out in our kitchen.
Non-reactive
Unlike many other metallic pans, we liked that Calphalon cookware is non-reactive. We didn't have to worry about aluminum leaching while cooking even acidic food like tomatoes and lime.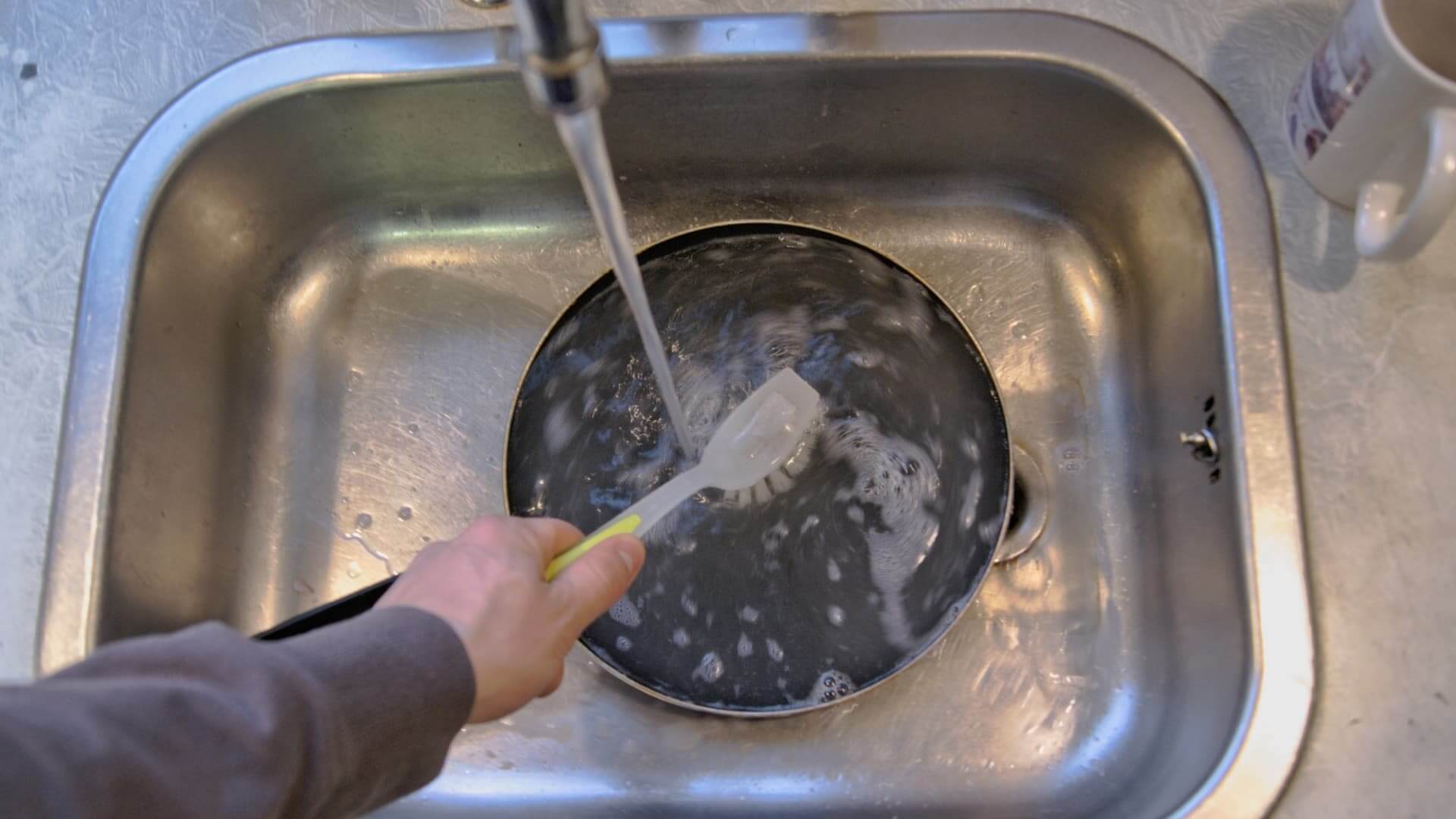 Easy to clean
This is a plus point any homemaker (and professional cook) looks for in their cookware.
And Calphalon is so easy to clean. Just wash it with a liquid dishwashing detergent and a soft-bristle brush.
However, even professional cooks don't recommend cleaning using abrasive cleaners like liquid household cleaners.
Tips for Using Calphalon Cookware
Though Calphalon is one of the most durable cookware brands on the market, here are a few tips professional chefs offered us:
It's okay to cook in Calphalon cookware using spatulas, spoons, and other non-sharp metal utensils because they won't harm the hard-anodized surface. However, we were told never to use sharp tools like a knife for cutting or chopping foods in a Calphalon pan. Knives and electric mixers are sharp enough to scratch Calphalon's durable lining.
We recommend preheating Calphalon pans over medium heat for two minutes before applying oil, just like you preheat ovens. We found out that it prevents the oil from overheating and this makes it so much easier to make omelets, sauté and stir-fry.
But do it only over medium temperatures and not high heat. Remember, aluminum is a good heat conductor. Placing the pan over high heat only makes the cookware too hot. This may cause warping of the pan.
Professional cooks say that foods sticking to the pan surface indicate accumulated grease and residue even after preheating. The problem is easily solved by thoroughly cleaning the cookware.
Disadvantages of Calphalon Cookware
There's practically nothing without a drawback, including Calphalon cookware. If you ask us, we found only two disadvantages with the cookware.
Not dishwasher-safe
We don't recommend washing your Calphalon cookware in dishwashers because it will only end up discoloring the surface.
However, we don't actually see the need for a dishwasher. The cookware is so easy to clean; it's much easier just washing by hand!
Expensive
Yes, we did find that Calphalon cookware is more expensive when compared to other non-stick pans. However, we say that it's worth the money because the cookware will last a lifetime with the right usage and care. They last much longer than most of the cheaper variants.
In short, all Calphalon cookware can be used for many years if cleaned and used properly. And if you ask us where is Calphalon made, it really doesn't matter. All the pans are durably built, and if well taken care of, they can last a lifetime!